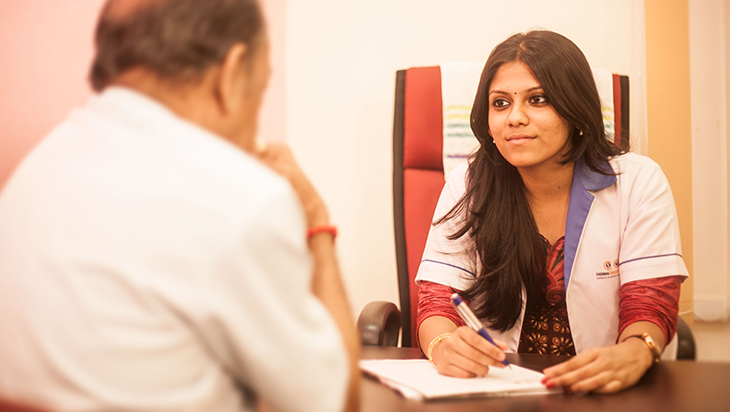 Diabetes Care
---
Diabetology
is the clinical science of diabetes mellitus its diagnosis,treatment and follow-up. It can be considered a specialized field of endocrinology
---
Apart from regulating medication (e.g. insulin) dosage and timing, a diabetologist will also concern himself with the pontential consequences of diabetes, e.g. retinopathy, nephropathyand peripheral neuropathy.
---
Consultation
: Constitutes a detailed history and taking of physical exam, reviewing lab reports and x-rays, making a presumptive diagnosis, ordering necessary tests and reporting to the physicians.
---
Diagnostic Evalution:
Performing necessary endocrine tests or doing provocative procedures to define under activity or over activity of an endocrine gland.
---
Follow-Up:
Usually at one to three month intervals to assess the course of the disease, or response to treatment.
Nutritional Evaluation :
A detailed dietary history is taken, then a diet is planned catered to the patient's desirable weight and/or diabetes for cholesterol control.
---